I'm seriously sooo tired right now! I have lots going on, and an announcement of sorts to make......tomorrow, maybe :)
For now, enjoy this lovely recap of our week, iPhone style:

Monday, my baby grew up to be a big 19 month old! We celebrated with a trip to Target (with some Starbucks), and cleaning out/reorganizing her clothes!
Tuesday, I fell in love with a new (to me) hair product: Thicker, Fuller Hair. It's cheap, and it works! I spent my evening making some Mustaches on a Stick for
Hi, Baby's
wedding right after I chowed down on some French Toast for dinner! Yum!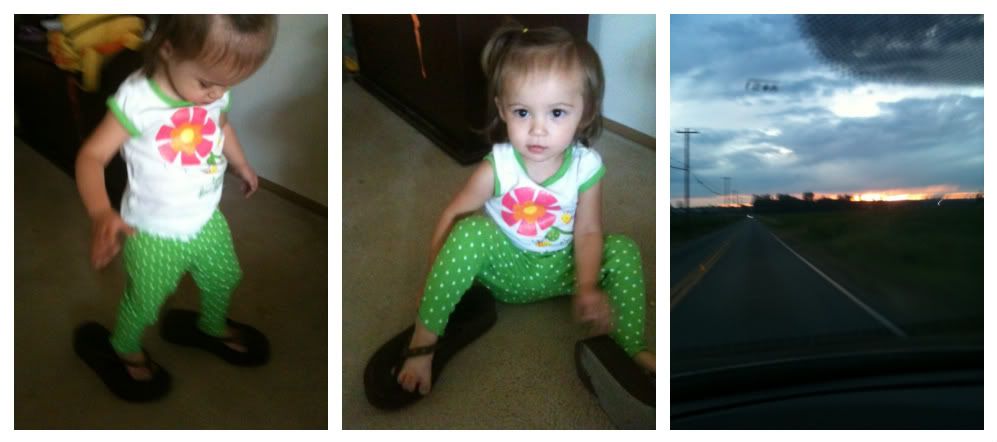 On Wednesday, Elliott stayed home with her daddy! This means she gets to hang out in her PJs all day long. It was tough for me to leave for work when she was wearing my shoes! And this crappy cell phone pic does not do this sunset justice!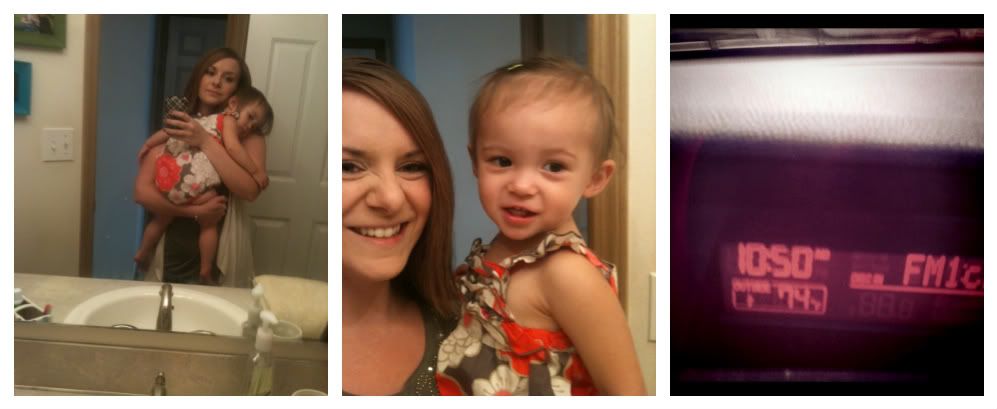 Thursday was a warm one here! I think summer has finally arrived for the PNW, if only for one week.

Friday I couldn't stop taking bathroom mirror pics, because I've lost close to 10 pounds and I'm loving it! And Ellie was uber cute posing in daddy's hat. He received cute photo proof while at work :)