With my new iPhone came an awesome new feature: Photo Stream.
This one feature alone makes my life SO much easier! Anytime I snap a photo with my phone, it automatically saves it to my computer and iPad too! I can't tell you how happy it makes me when I open up the folder on my computer to look through my iPhone photos (no more e-mailing dozens of photos to myself each week!). Seriously, add it to the long long list of why you need an iPhone.
Moving right along....this week was kind of a crazy blur! I came back from vacation, only to put in a three day work week and get ready for the Holidays!
Working three days is really nothing when you know you have a five day weekend ahead of you, that's for sure! Those days flew by and I'm thoroughly enjoying this long weekend with my family and friends!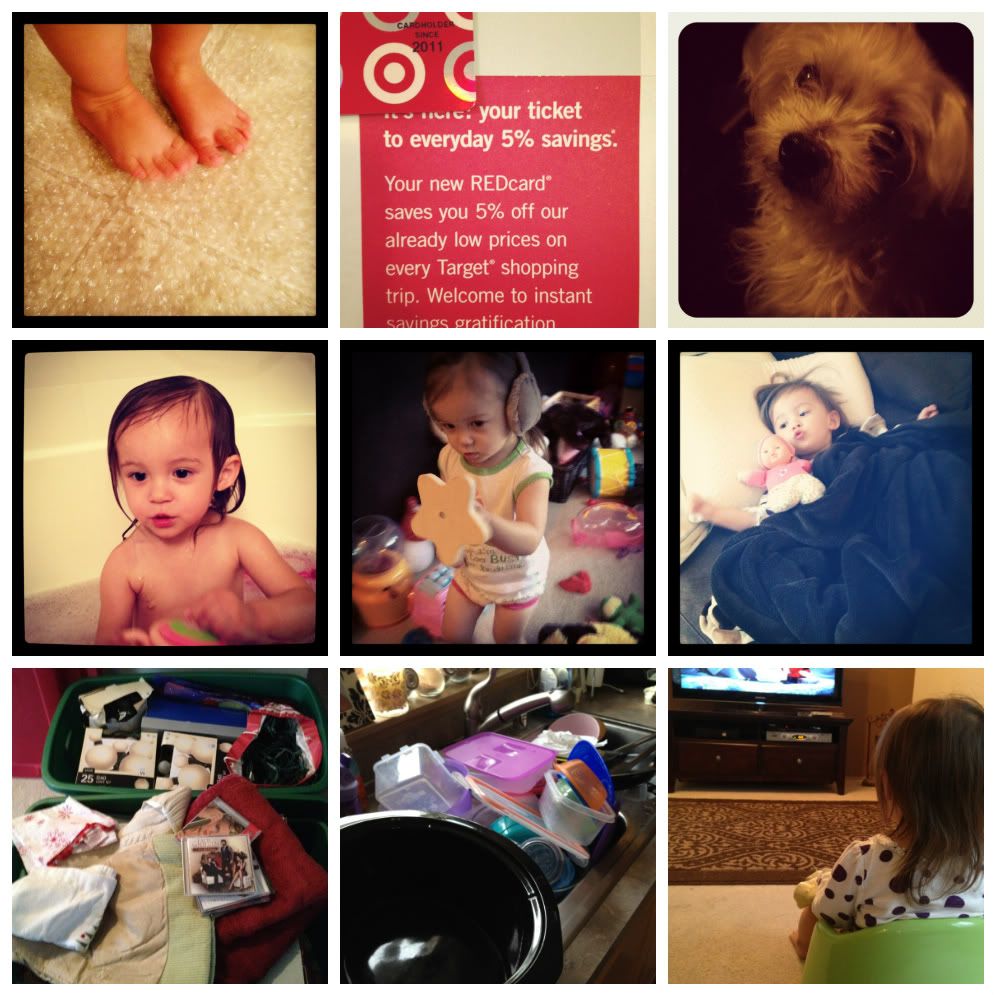 Coming home from vacation: Popping bubble-wrap, new Target Red Debit Card!!, I missed my puppy,
bath time, Won't give up her "headphones", everything is a "bed", Christmas decorations!!,
Broken dishwasher :(, Potty training....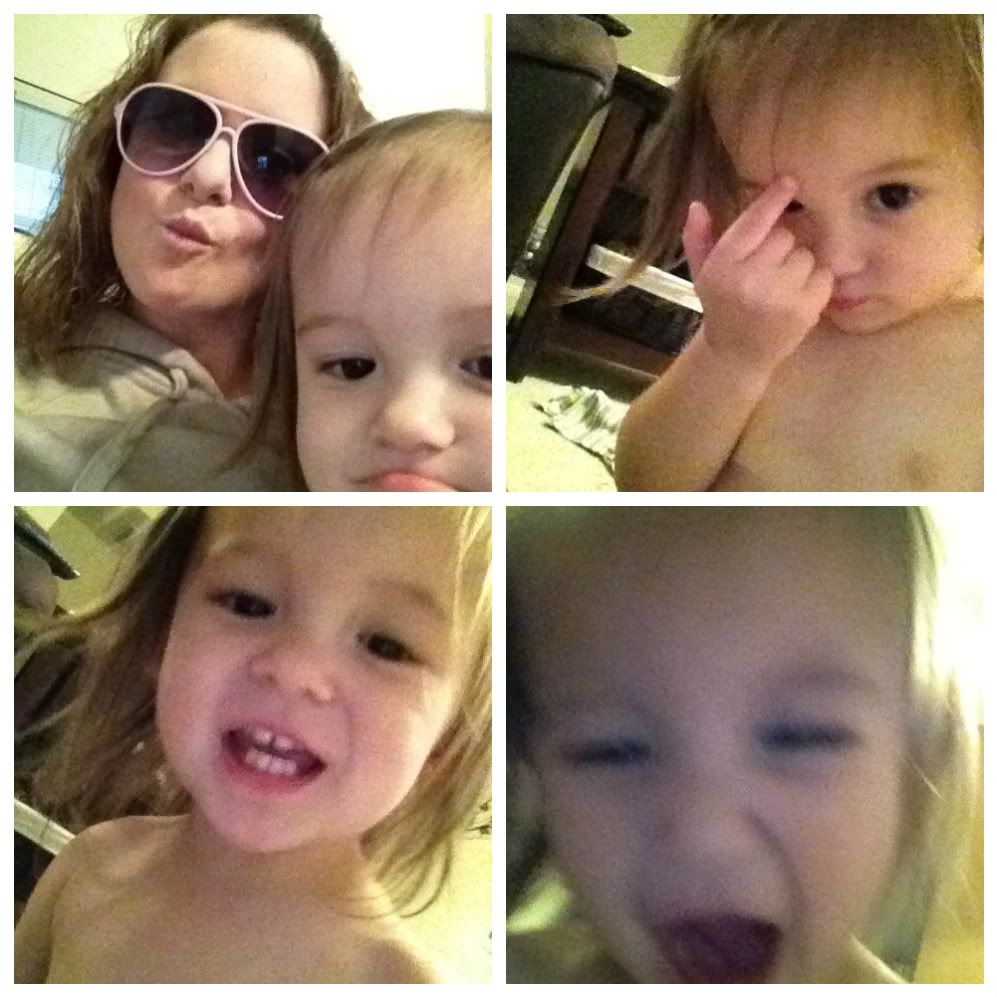 Ellie and I were taking silly pictures......and then she got a little crazy!
More potty training, eating nachos on the floor for breakfast, SNOW!, Classic Christmas movies, silly text messages, BREAKING DAWN (with alcohol!), Cutie trying on a new hat, Uncle Bubba with his girls, pretend binkie
Saving the toilet paper, tutu making, playing peek-a-boo is funny!, rainy days, silly sleeper, 22 month treats, ready for bed, helping make apple pie, "coloring".
I hope you all had a great Thanksgiving, and are getting to spend this weekend with friends and loved ones!
I'm counting my blessings, and letting the spirit of Thanksgiving linger in my life......as it should.
I'll link up with Amy over at
A Good Life
, just as soon as she gets back from her relaxing weekend with family and friends ;)