I have to say.....I'm already enjoying being spoiled this mother's day weekend!
I got to get out for a little bit today and enjoy some alone time. I got my hair cut, my eyebrows waxed, and walked around Fred Meyer (alone!!). It was nice :) And I'm pretty sure there are more surprises on the way from my sweet hubby and baby girl, so let's make this quick, shall we?!

Stella and Elliott passed out after the March for Babies. Elliott wearing a super duper cute dress at a family BBQ.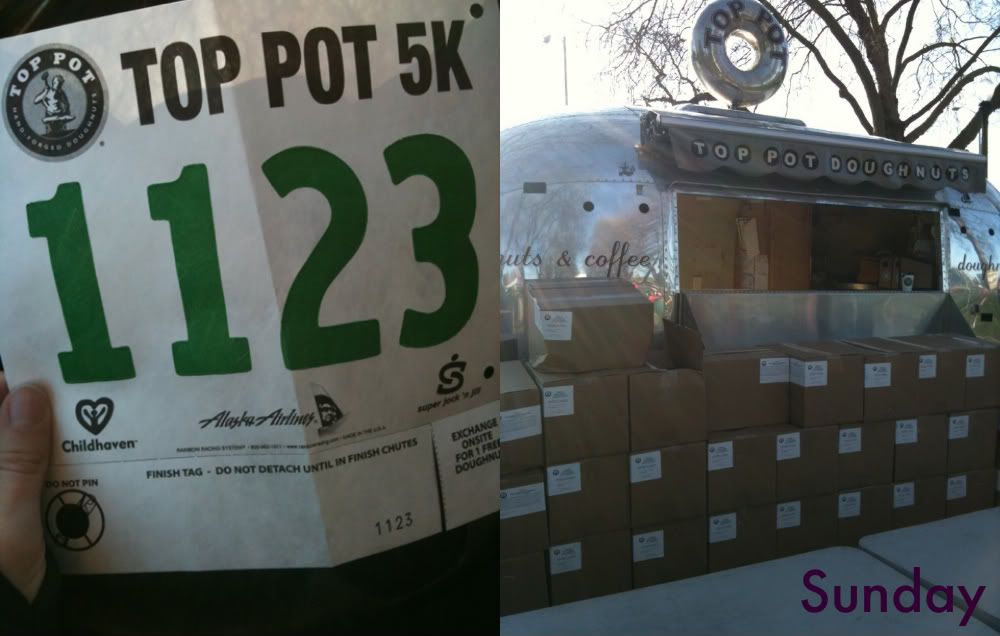 Top Pot Doughnut Dash! I've definitely got a taste for competition (and doughnuts) and I'm sure this won't be my last 5K this year. Do you see all those doughnuts?!
This first pic is what our morning routine looks like lately. And this shirt? My mom bought it for Ellie....FOR A DOLLAR!! I know, right?!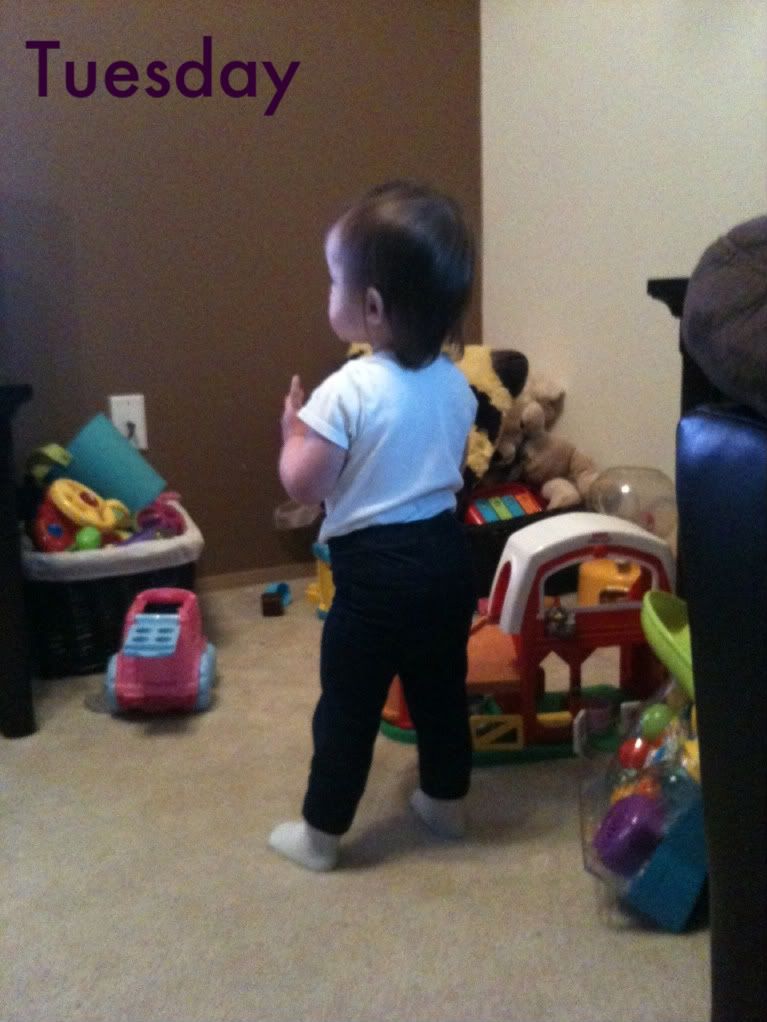 All I can say about Tuesday is....I think these jeggings are dunzo!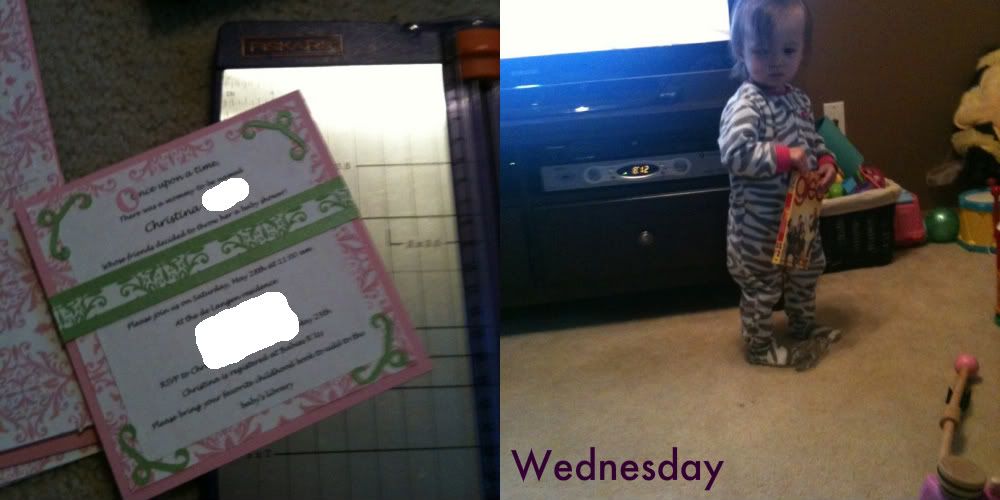 Wednesday someone wanted to watch Glee before bed. And, this momma crafted her little heart out after Ellie went to bed. This is my favorite invite I've made yet!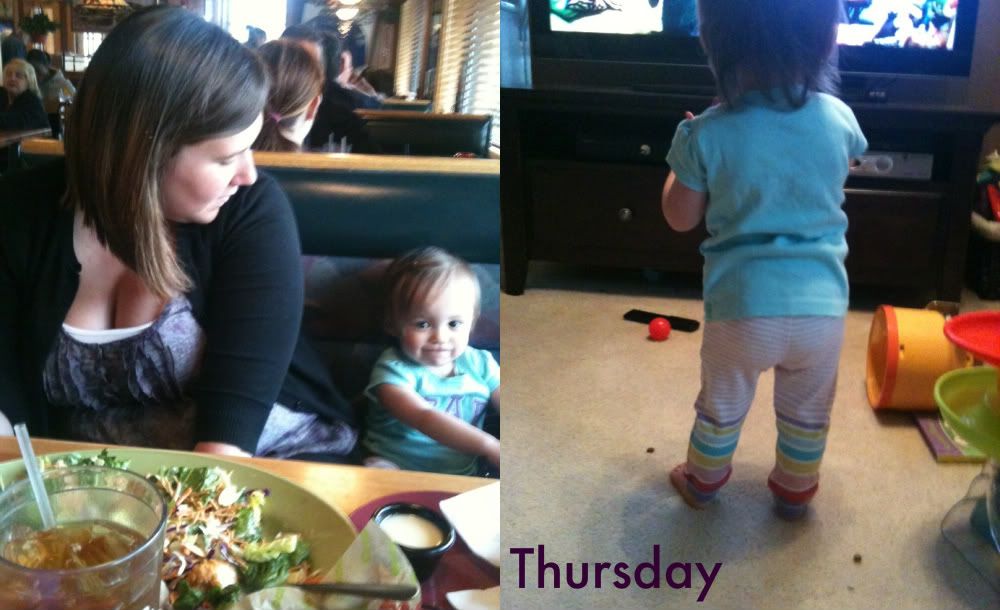 Thursday we had a surprise lunch date with Auntie Katie. And do you know anyone else who can pull off these stripey pants? I didn't think so.

Friday we hung out at Gymagine with Aimee and Camden (although it was impossible to get a picture of those two kiddos together!) We tried on our first pair of Super Skivvies (some amazingly awesome training pants) and some new sunglasses (which are now her fav.....she won't take them off)!
That's all, folks!
If you want to join in the fun, head over to
A Good Life
to add the linky to your post. Then link up!
It's fun!!
~Amanda