Happy Weekend!
It's rainy again here in the PNW, but we're making the most of it!
Today Scott and I tag-teamed the house and yard....and I must say, I'm pretty proud of everything that we got accomplished! Tomorrow we have lots of fun stuff planned, so it's nice to know that the house is in order and there are clean clothes in our closet! Not to mention, Elliott and I are taking off on Monday for a week of vacationing in Cali....good thing we got all of our chores done :)
Anyways, here was our week in iPhone pics.....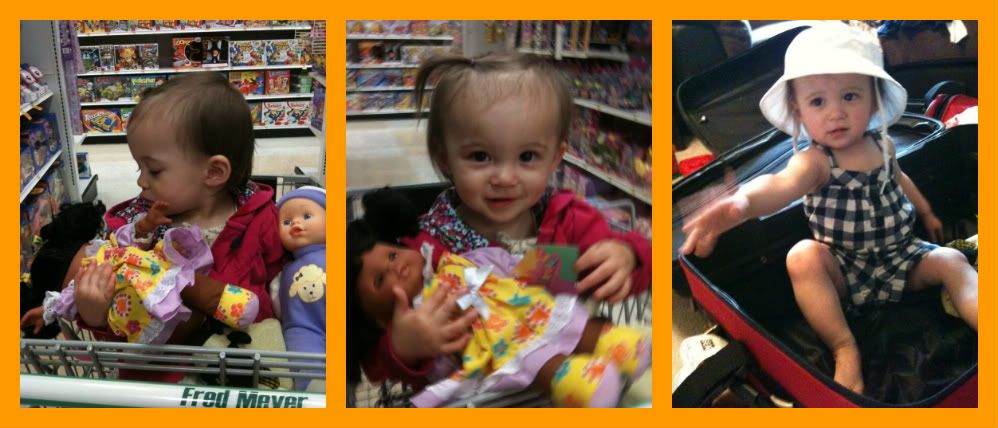 Monday is my new day off. I love it! We did our weekly grocery shopping, and stopped to pick up some necessities for our trip. Dolls, of course, are a necessity! Elliott has just recently acquired a love for dolls, so of course we had to get one for the plane ride next week! We started packing, and Ellie tried on some new summer outfits.
Tuesday I was practicing making mustaches on a stick, and Ellie was my model. Scott let Elliott have her first sucker, and she even shared it with him!!
Wednesday I was loving this new nail polish....it's by Sally Hansen, but I can't remember the name. Also, I found Ellie sitting on the counter in her playhouse, just swinging her legs back and forth. I had to LOL :)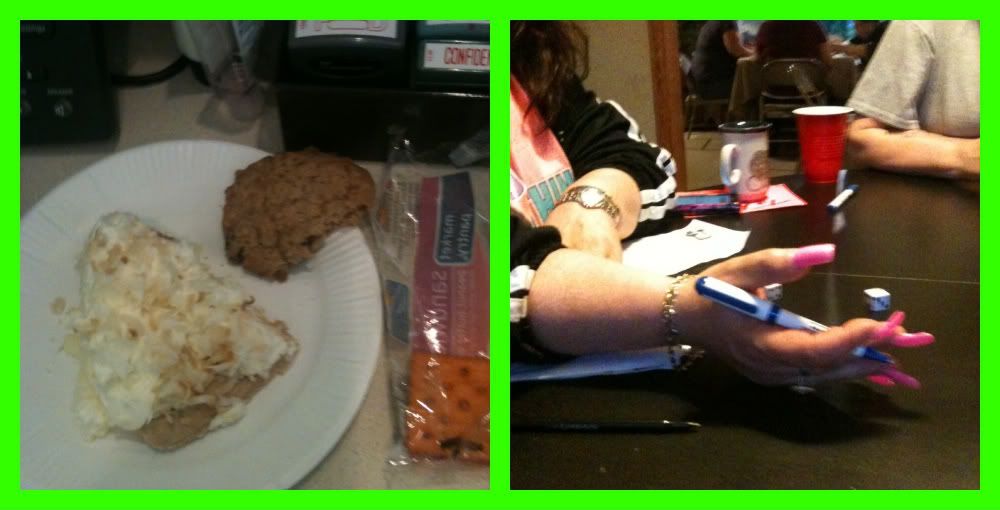 Thursday I ate the world's most unhealthy lunch. Ever. And Friday night at a round of Bunco I met a real life Jersey girl. She had big hair, an awesome accent, and these bad boys on her fingers. She was super sweet, so I hope she won't hate me forever if she sees that I snuck a picture of her hands!
Friday morning we had an awesome playdate. We played at Gymagine, and then had lunch at Cristiano's. Afterwards, we played in the back yard because the SUN was shining! And not only was it gorgeous out, it was also warm!! Ellie took off her sweater and handed it to me :)
I hope you all had a great week! If you have pictures, post about them and then link up!
~Amanda