I hope you are all enjoying your weekend!
I'm having a little (and I mean little) garage sale adventure this weekend......can you believe it's my very first garage sale?! My friend Melissa brought some of her stuff and we're doing it together.....which is good because bartering and having people take away my stuff for practically nothing scares me. Big time!
But, it's been fun, and I think I'll rake in enough to earn myself a new pair of shoes :)
While I'm busy wheelin' and dealin', here's a look back at our week, via iPhone: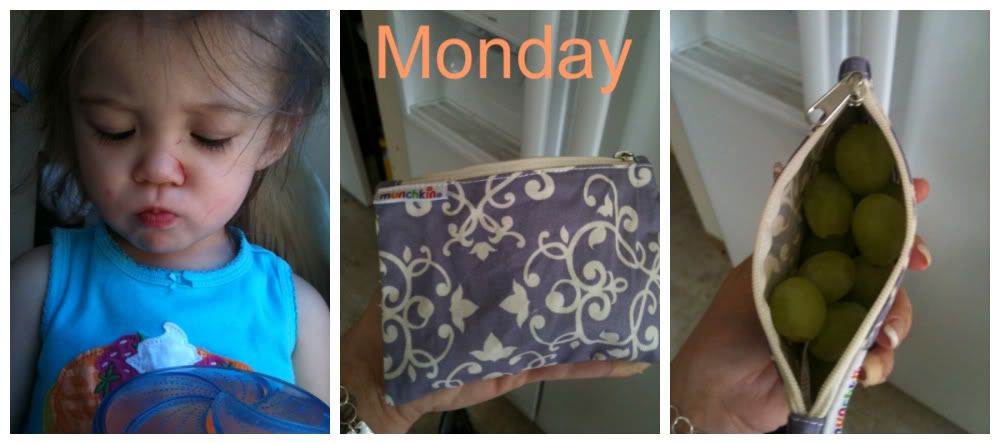 On Monday, Elliott woke up with this killer scratch on her nose. It looked much worse in person even. I promptly trimmed her nails and put some neosporin on that sucker. And, I toted snacks in some brand new reusable snack bags (that I'm in love with!)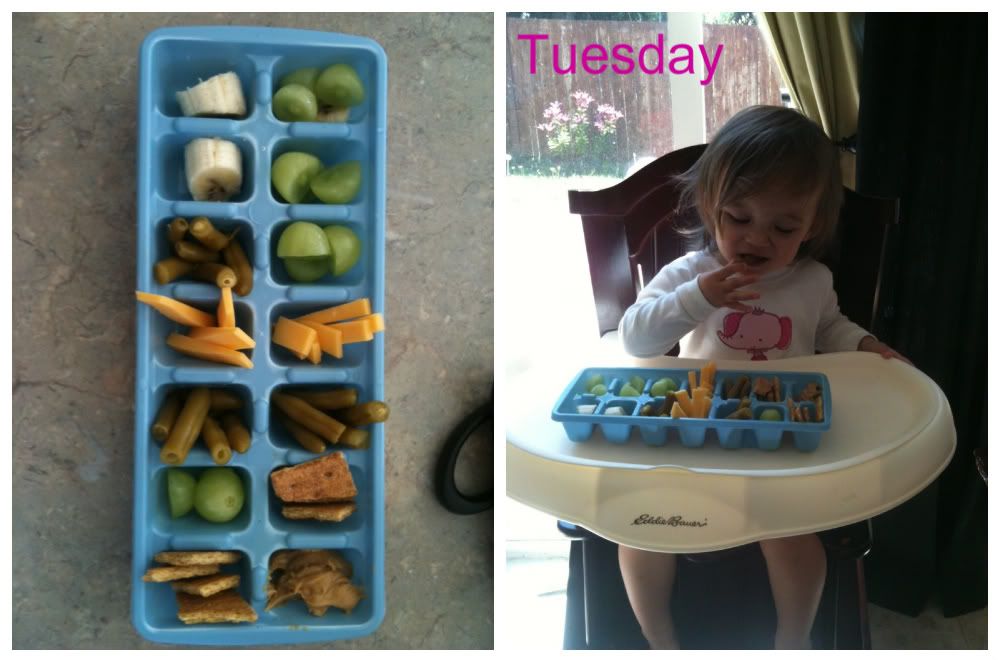 On Tuesday, I had had enough of my picky eater. In an attempt to get her to eat food, I made this lovely snack tray. While she thought it was pretty fun, sadly not much of the food made it past her lips. I'm sure any other toddler would have devoured the cheese, grapes, beans, peanut butter, banana, and graham crackers that I so lovingly prepared! Sheesh!
Wednesday was pretty warm (er, warm by Seattle's standards). Ellie's cheeks were red all day! So I let her cool off with her own bottle of water. She thought that was pretty cool.

Thursday was a loooong day for us! We visited a park to burn off some energy, then it was off to work, where Elliott was the guest of honor. After work, we met my mom and my niece and nephew at another park for a picnik and lots of playing. My mom brought our favorite meal to share together: cheese and pickle sandwiches!!! Yum!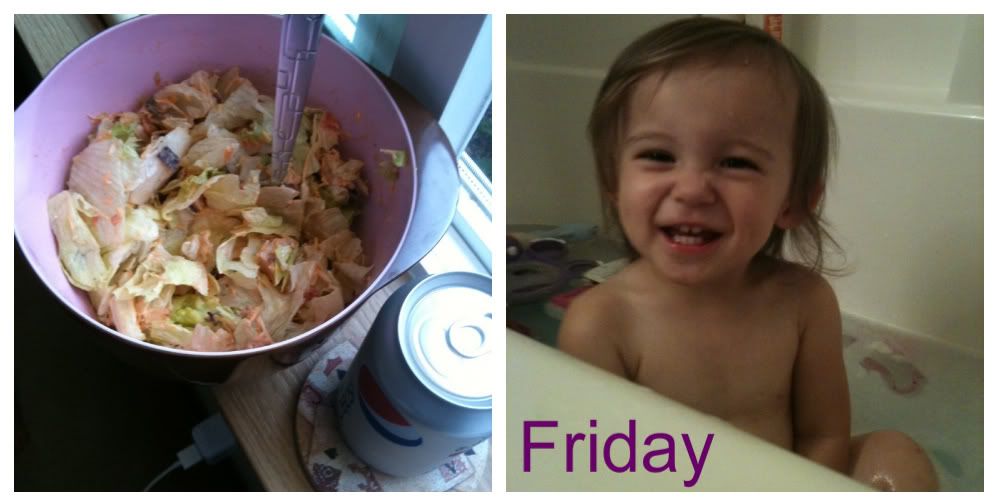 Friday was spent hosting our little garage sale, and just plain hanging out. I'm learning to really enjoy some of the food I'm eating on my new diet.....I seriously crave salads with chicken for dinner now! And, we topped off the day with bathtime and a very happy Ellie!
Want to link up? Head over to
A Good Life
and check out Amy's post to grab the code!