Scott and Ellie got to have some pretty memorable times together this summer. You see, during the school year, Scott juggles a full-time job and full-time college (read: he's not around much. bummer.)
This summer was the first summer he's taken off of school since he started a few years ago. I was giddy at the thought of having him home in the evenings before Ellie went to bed every night. I became ecstatic when Scott asked his work if he could work four 10-hour days during the summer so that he could stay home with Ellie one day each week. Ecstatic!
Wednesdays have been Scott and Ellie's day for the past few months. Elliott gets to stay in her pajamas all day and eat McDonald's for lunch, and Scott gets a taste of Stay-at-Home-Parenthood. I loved it, and I think they did too!
Since Scott heads back to school tomorrow, he was kind enough to capture parts of his last day at home with Elliott.....in iPhone pics. And while I thought I had a good idea of what these two did while I was away at work, some of the pictures made me laugh out loud! Only a dad and his daughter.......
Here's what a day with Scott and Ellie looks like:
Sharing a waffle in bed.

Playing with mommy's mustaches that she sells in her Etsy shop (I had no idea he let her do this....)
More shenanigans.....no wonder my clothes in my dresser were all unfolded!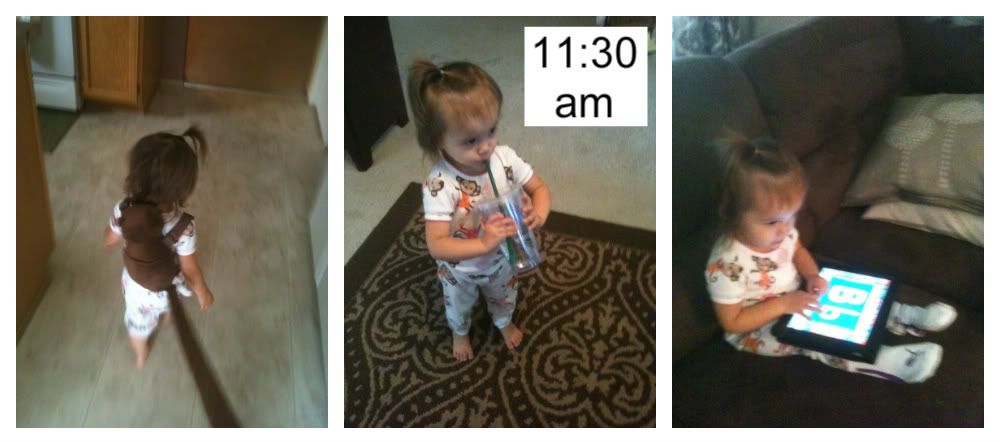 Still in her p.j.s! And, note that she is wearing mommy's (dirty) socks in the far right picture. Hmmm...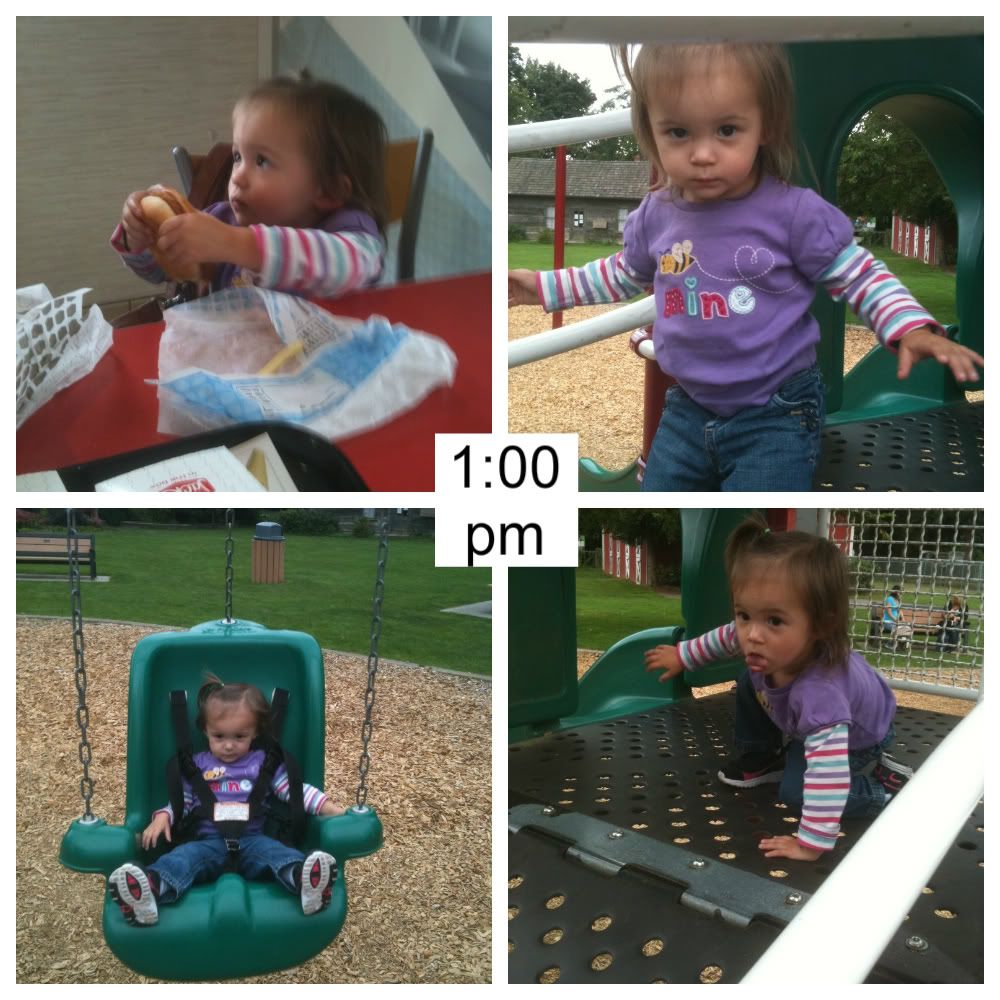 Finally got dressed for the day!! Eating lunch with mommy :) and then off to the park with Daddy!
And FYI, Elliott wore these pink and black Nikes EVERY.single.time she stayed home with Scott. They both love them!
Home and eating a little snack (probably watching TV, too!). And then....some naked time with one sock?! Haha! I don't even know........
Thank you hubby for documenting your day with our precious little one :) Now we have actual proof that you can single-handedly keep a child alive for a whole day! I love you, and me and Ellie will both miss spending extra time with you now that you're back in school! Hurry home!