Phew!
Do you ever have those days where you have lots of things planned, and everything seems to line up just perfectly. But then, when life actually happens, project A takes three times longer than you thought it would, and so projects B, C, and D get thrown out the window?!
Yeah that. That's what happened to me today.
It was a bummer to miss out on some big plans that I had, but a project I was working on this morning ended up taking ALL day. It was really worth it, though, even if I'm so tired that my legs are numb and tingly now. I really need to go to bed.
And now this isn't even making any sense, so let's just get on to the cell phone pics, huh?
I'll explain more about this crazy day a little later.
Our week via cell phone pics looked a little something like this: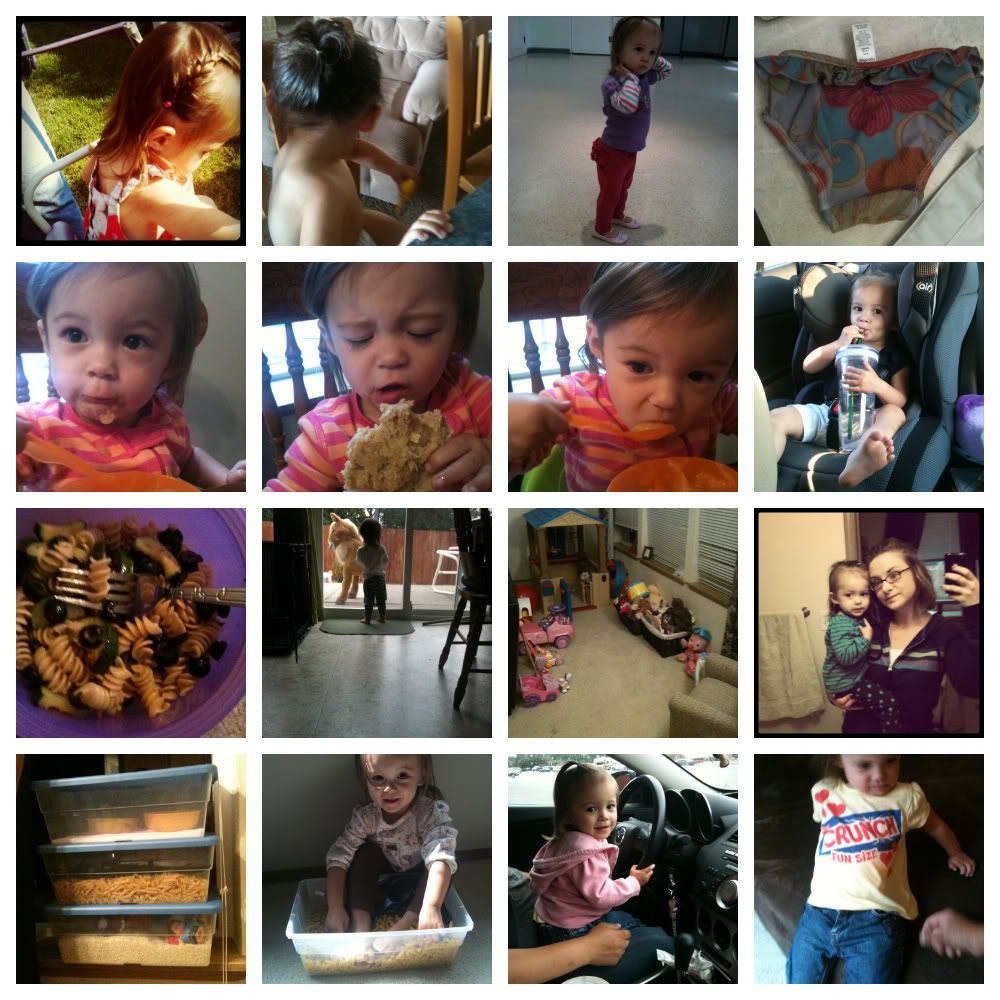 1. Attempted French braid
2. Baby messy bun
3. Dancing queen (with a ruffle-booty)
4. Lately I suck at laundry. This bathing suit used to be white and colorful. Now it's ruined.
5-7. Silly faces at breakfast
8. Big cup for a little girl! She looooves her water!
9. Mmmmm pasta with zuchinni and olives
10. This horse was put outside when I was cleaning/organizing/purging this week. I totally forgot about it until we woke up and it scared the heck out of us!
11. New play area thanks to my furniture re-arranging
12. Momma and baby. This is Ellie's "teething face"
13. Sensory boxes!
14. How NOT to play with sensory boxes
15. They grow up so fast!
16. "Fun size". Adorbs.
That about sums up our week! How was yours?! I'd love to see!