While at the pumpkin patch last weekend, Scott led me out to the corn field and asked me to pose for some pictures. He remembered us taking pictures in front of that very same field last year, and he wanted to recreate some of those photos.
Seriously?! Melt my heart, why don't ya?!
I was in love with the idea, and I can't believe that Scott thought of it and not me!
While our pictures are a little more, um, creative this time around.....I love comparing them with last year's!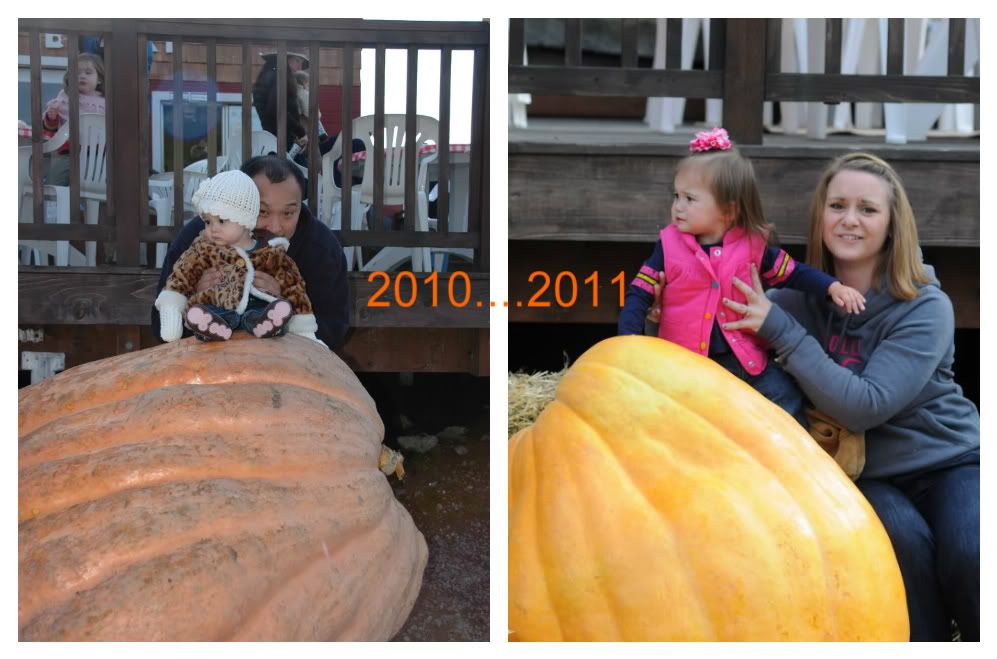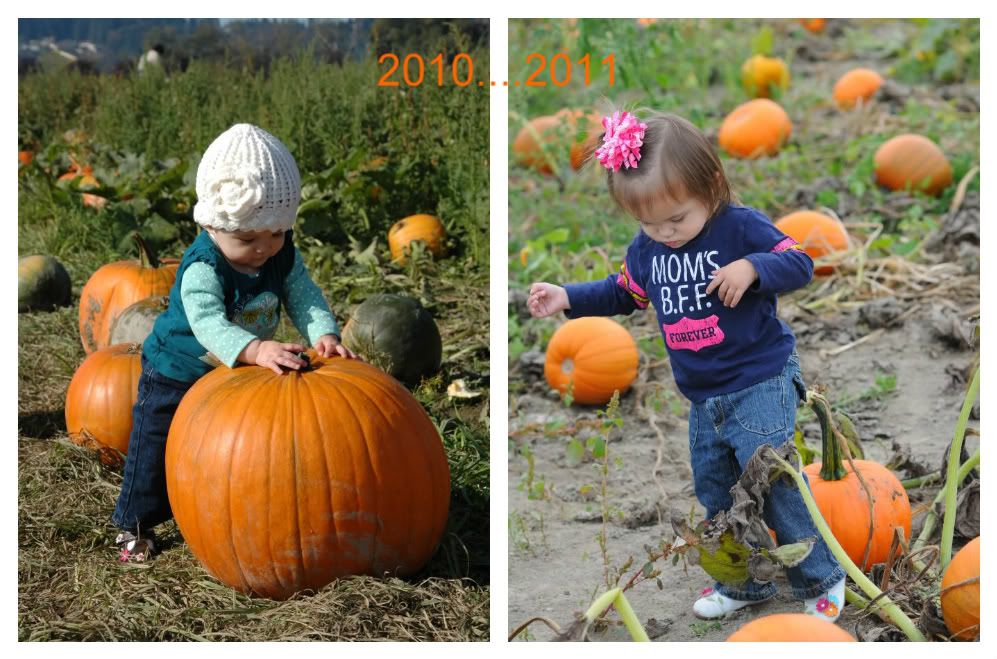 So, a couple of things stand out to me when I'm looking through these photos:
1. The Farm seems to have a lot smaller pumpkins this year than last.
2. I think we have a "style" for Elliott......I see similarities in the way that we dressed her last year and now this year! I can't wait to see what kinds of things she wears as she gets more of an opinion about things.
3. I need a professional haircut and color ASAP! I really can't stand the mess that is my hair right now. I would take last year's hair in a heartbeat!
4. These pictures make me very HAPPY!!! I cannot even begin to describe the joy I have right now. I love my family, and I love the traditions we are starting and the memories we are making. I can't wait to have ten years of pumpkin patch photos to compare. (oh wait, yes I can! Elliott, stop growing right now!! You've already gotten much too big! Can't you just stay little forever?!)