I haven't done a "week in iPhone pics" post in probably a month now.......I ditched my old iPhone for a Blackberry on a whim. Within just a few days I knew I had made a mistake. I was just in time for the iPhone 4s frenzy and I've got a husband who loves me so much (and is just crazy enough) that he stood in line for a very, very long time to get one for me!
I'm now back on the iPhone bandwagon (for good!) and I'm actually a little embarassed by the amount of pictures I've already taken with it.
Here are the best of the best so far.
Take a look: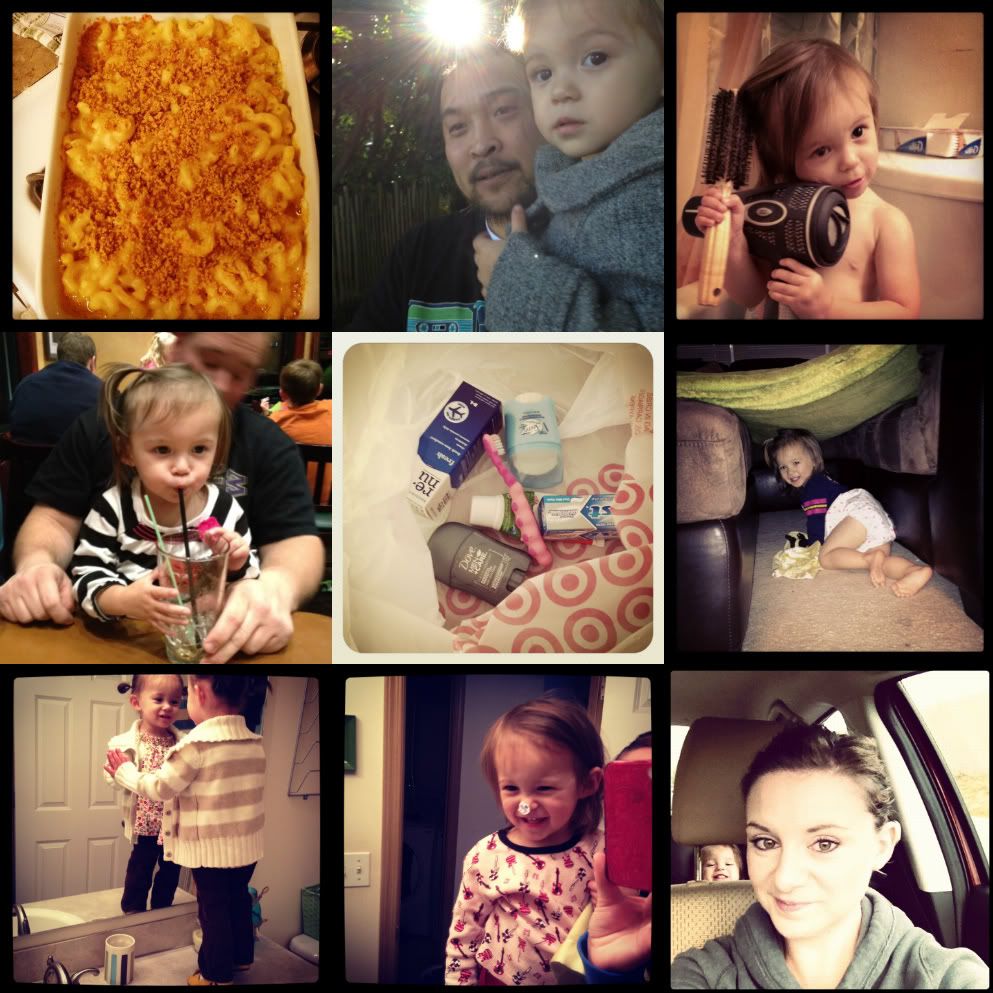 Mac n Cheese, Daddy and daughter at the zoo, just doin' her hairs, dinner with her favorite person ever - CHASE!, Somebody's taking a vacation........, fort, fall cutie checkin' herself out in the mirror, "a ticker on my nose......dat's funny!!", E and I were both pretty enthralled by the self-pic feature on the new phone.
Baby's got a new bed, momma got a new haircut, she thinks those stairs are there for her, ERINCONDREN!!!!, my kid is strangely small, Toy Story 3 on ice!, fun at Disney on Ice, cousins and popcorn, Raggedy Ann with no wig, Handprint craft for the dance teacher, crafting in bed, sleepy, sick baby with two beverages, crazy bath hairs!!, Raggedy Ann with a wig, Me and my fav fall sweater!
Phew! Now that I'm (mostly) caught up, I'm off to take more cell phone pics ;)
Seriously, when did cell phone pictures become so cool?!
I don't know what I would do without a camera on my phone.