I have felt like a totally scatter-brained blogger lately! I'm so sorry if you've emailed me, or just not seen many comments from me. It seems like when I get a chance, I'll whip out a few posts, and then I don't even look at my computer for days on end! I've been super busy, but hopefully blogging and connecting with all of my bloggy friends will make it back onto my to-do list soon!!
Let's catch up a little, shall we? Here's our last week via iPhone Pics: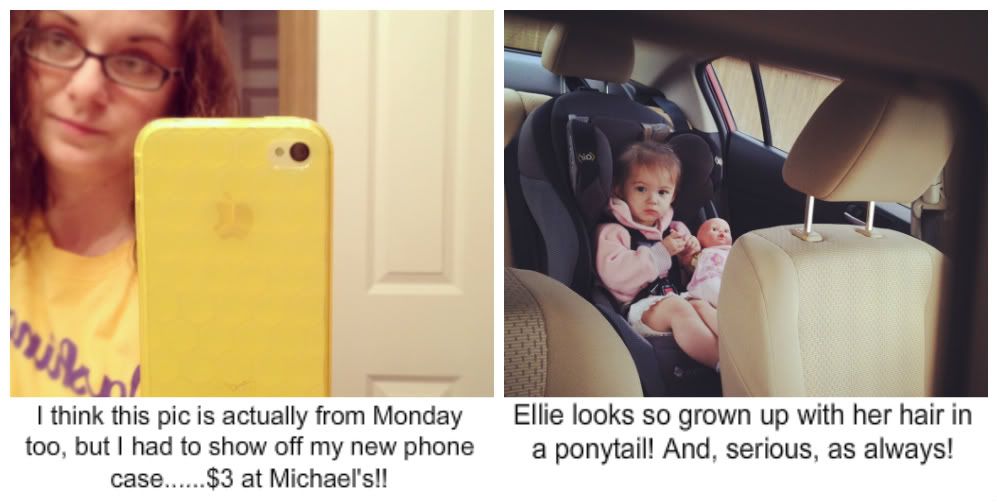 All in all, we had a pretty good week! Every evening of mine has been spent crafting up a storm for Etsy orders, and to get ready for someone's 2nd Birthday party.....which is in less than a week!! Seriously, you know this week is going to be full of my tears, reminiscing, and taking trips down memory lane. At the end of the week I'm going to have a two year old!?! Hold me!
And, if you want to link up your iPhone pics too, go see
Amy
and then do it!!