I really need to stop buying junk!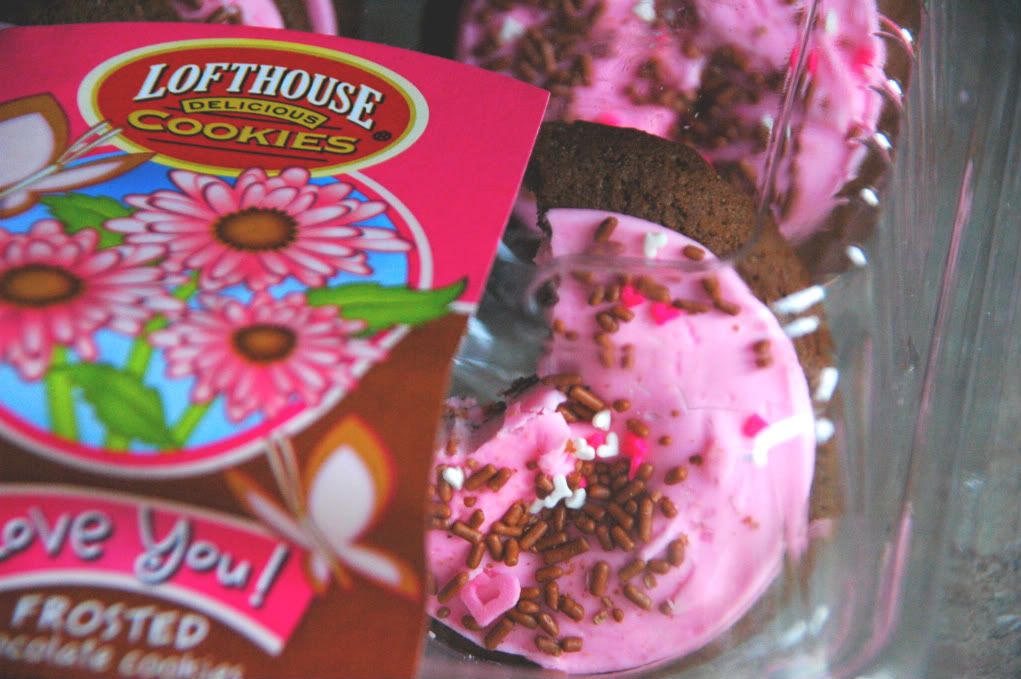 But seriously.....I couldn't pass by these at the grocery store without them leaping into my cart!
I'm such a sucker for anything holiday-themed.
Ugh!
Because you know, with these just sitting on the counter, I'm going to take a bite every.time. I walk past them!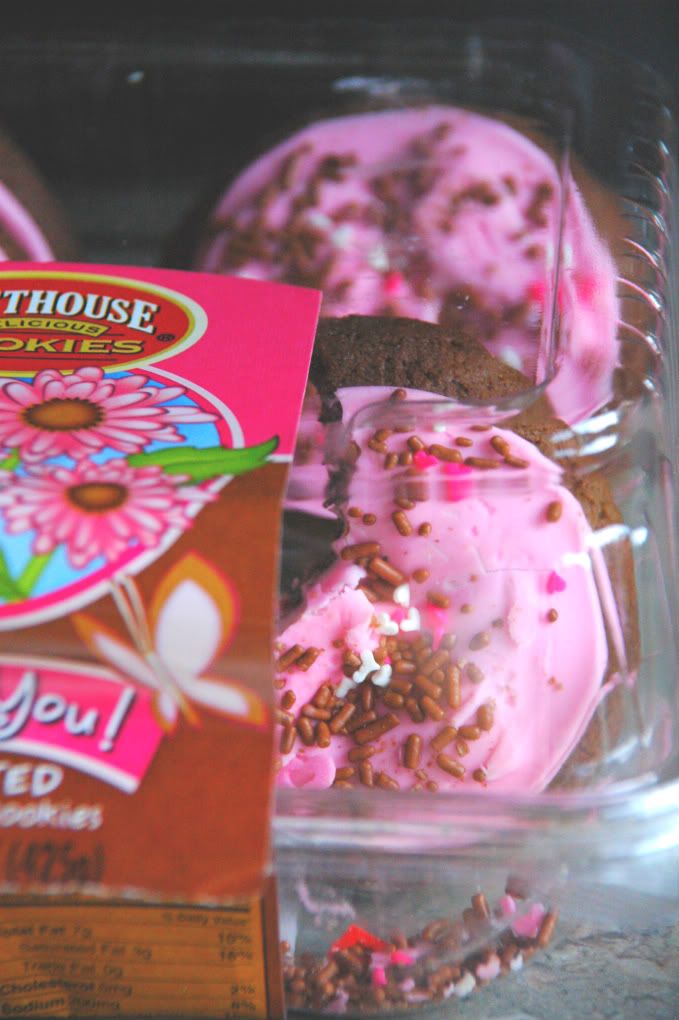 Mmmm :)
There goes my diet!!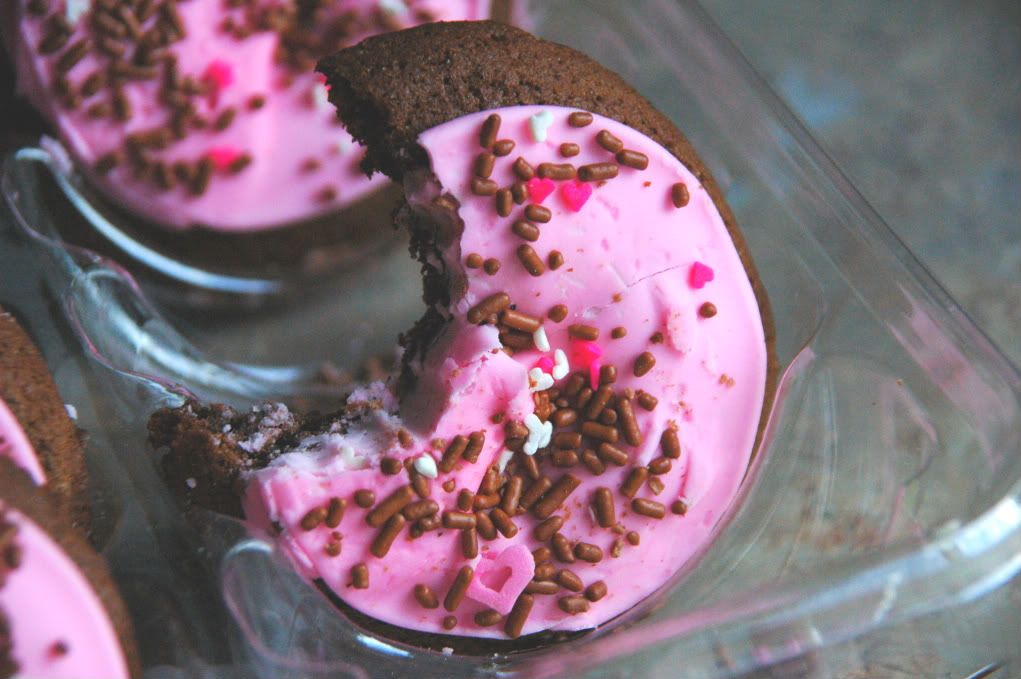 On a holiday-themed note, I've been shopping around for some cute Valentine's day stuff for Elliott. I love holidays like this, and I can't not get her something. I don't know what the protocol is for giving your kids V-day gifts, but I think we're going to start some new traditions :) My mom always made a huge deal about Easter with big baskets full of toys and goodies.....it looks as if Valentine's day for us is headed down that road! I want her to have a cute pink or red outfit to wear (which I'm pretty sure we can find in her well-stocked closet), and just some fun valentine-sy stuff. I'm thinking some cute kiddy dishes that Target has out and some candy (daddy's and mommy's favorites, of course!) will do just fine.
She knows she's loved, but it's times like these that I'm tempted to spoil her rotten just so her and the whole world know how much I love her!!